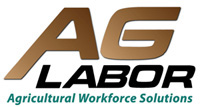 Specializing in provide and manage H2A workers.
T. 813-699-9932
About Us
AG Labor LLC specializes in providing services related to the H-2A visa program over 10 years.
Currently we are the largest employer of H-2A labor in Florida, Georgia, North and South Carolina.
The services offered include application processing, recruiting, transportation to work areas, payroll services, consulting and off-site management.
Ag Labor can assist the farmer in housing site selection and/or building their own permanent housing.
For those farmers who do not want the headaches or liabilities of running their own H2A program, we are one of only a handful of companies in the country who offer a complete service where we do everything for a successful program, plus Ag Labor will be the official employer of record in behalf of the farmer. This leaves the farmer free to run his business without having to learn the hundreds of complex regulations under the H-2A program.
Ag Labor LLC is member of FFVA (Florda Fruit and Vegetable Association), FSGA (Florida Strawberry Growers Association) and Georgia Fruit & Vegetable Growers Association.
©2017 AG Labor LLC • Privacy Policy